About Berkshire Facilities Management
Founded in 2019 by Managing Director, Edward and Accounts Director, Adam, Berkshire Facilities Management Ltd is your one-stop destination for all your facility management needs. Having previously worked in the industry, Edward and Adam made it their mission to transform and modernize facility management, by creating a reliable and professional company that allows our client's day-to-day cleaning worries to be fully taken care of!
Our ethos is simple, a clean working environment is a happy and effective one!
Our Company Standards:
TRUST- Our recruitment process includes full DBS checks to take place where clients require, detailed interviews and taking of references. Allowing us to provide you with a hardworking, experienced cleaning team in order to achieve all facility management needs are met to the highest of standards.
CONSISTENCY- Communication is a key element of our client care. Our processes include a monthly telephone audit with our Office Manager/admin team and if required, a site visit from our cleaning managers to ensure client satisfaction is met. It is also a great way to manage any changes in schedule or services required and it's always great to catch up with our clients in person! We aim to achieve a 12-hour turnaround to respond to incoming enquiries where possible, allowing them to be actioned with the highest efficiency. Our dedicated office team are contactable round-the-clock and are always on hand to help in any way.
COIVID-19 – we have risk assessments in place. all staff are trained to the highest standard, individual cleaning plans are put in place for each client, full PPE to be worn at all times.
ISO CERTIFICATION- We have been assessed and approved by QMS International Ltd to the following management systems, standards, and guidelines: ISO 9001:2015; ISO 14001:2015; ISO 45001:2018
Based in Tilehurst, but serving, Reading, Wokingham, Newbury, Bracknell, Maidenhead, Slough, Henley-On-Thames, Ascot and surrounding areas.

Once off or routine fogging to disinfect and sanitise all areas of your home or workspace with minimal disruption.

We offer specialist knowledge and handle all the difficult tasks of managing and organising people and services, so you do not have to.

We believe that a clean and healthy atmosphere is the foundation of a successful education.

Cleaning Projects Completed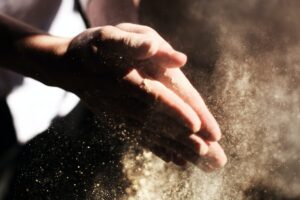 Berkshire Facilities Management Ltd have the specialist skill and know-how to offer our services to a wide range of businesses within the industrial sector. Whether